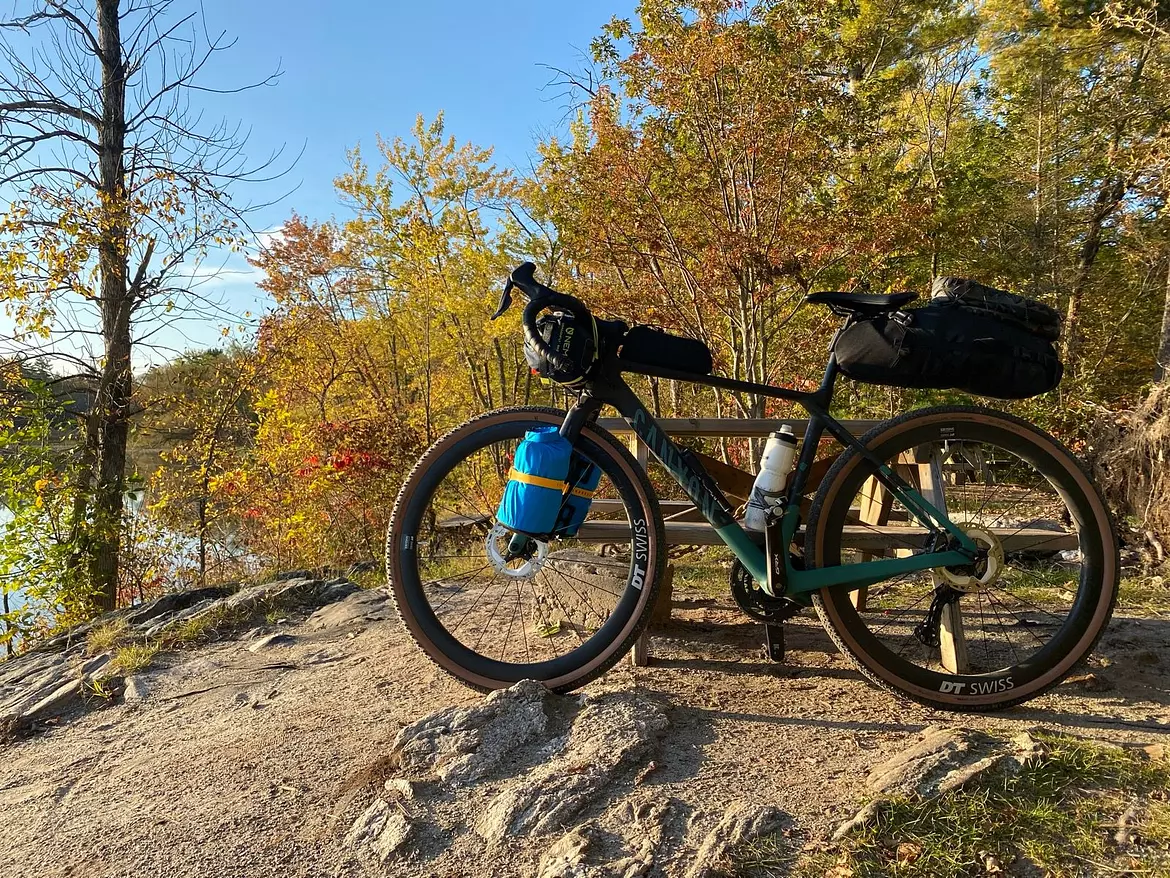 Overnighter at Plaisance
2022-10-05
Distance: 70.92 km
Time: 4h 21m (3h 23m moving)
Avg. Speed: 20.88 km/h
Elevation: 219 m
After visiting the park last year I couldn't let the year go by without checking in again.
Building upon my new bikepacking skills, along with my also-new Canyon Grizl, I decided to head to the park for a minimalist one-nighter.
I have the Nemo Dragonfly Bikepacking Tent which fits perfectly in my handlebars. I had to get some fork cages to mount some dry bags with sleeping pad and some cooking equipment.
It was a bit chilly but the views made it all worth it. Can't wait to visit again next year!
Pro tip: right before arriving at the park take the extra long gravel patch by the river, you won't regret it!
---
If you're looking for a quick escape from the hustle and bustle of the city, look no further than this amazing overnight bike trip from Ottawa to Plaisance National Park. It's the perfect way to immerse yourself in the beauty of nature and unwind from the stresses of city life.
The ride itself isn't too far from Ottawa, but it's filled with stunning scenery and wetlands that will take your breath away. And, once you reach the park, you'll be amazed by the sheer amount of amenities available for campers - it's like a little slice of paradise in the middle of the wilderness.
Speaking of surprises, the park is teeming with wildlife! During my trip, I was lucky enough to spot several deer and blue jays, which made the experience all the more magical.
Overall, I can't recommend this bike route enough. It's the perfect way to recharge your batteries and disconnect from the fast-paced city life. So, what are you waiting for? Grab your bike, pack your bags, and get ready for an unforgettable adventure in Plaisance National Park!
More details and book camping in Sépaq (Parc national de Plaisance)